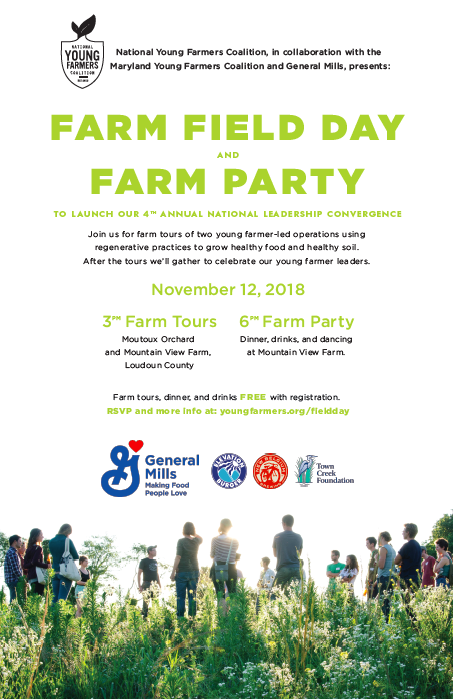 Farm Tours will begin at 3pm, at both Moutoux Orchard (15290 Purcellville Road Purcellville VA 20132) and Mountain View Farm (1161 Harpers Ferry Road Neersville VA 20132). The first farm tour will run from 3-4:00 pm, and the second will run from 4:30-5:30 pm.
The Farm Party will take place from 6-9:00 pm at Mountain View Farm. Dinner, drinks and dancing included with registration.
Farm tours and Farm Party are both free to attend!